Magnetic Locks & Accessories
An electromagnetic lock, magnetic lock, or maglock is a locking device that consists of an electromagnet and an armature plate. There are two main types of electric locking devices. Locking devices can be either "fail safe" or "fail secure". A fail-secure locking device remains locked when power is lost. Fail-safe locking devices are unlocked when de-energized. Direct pull electromagnetic locks are inherently fail-safe. Typically the electromagnet portion of the lock is attached to the door frame and a mating armature plate is attached to the door with the help of its accessories like LZ brackets, L brackets and U brackets.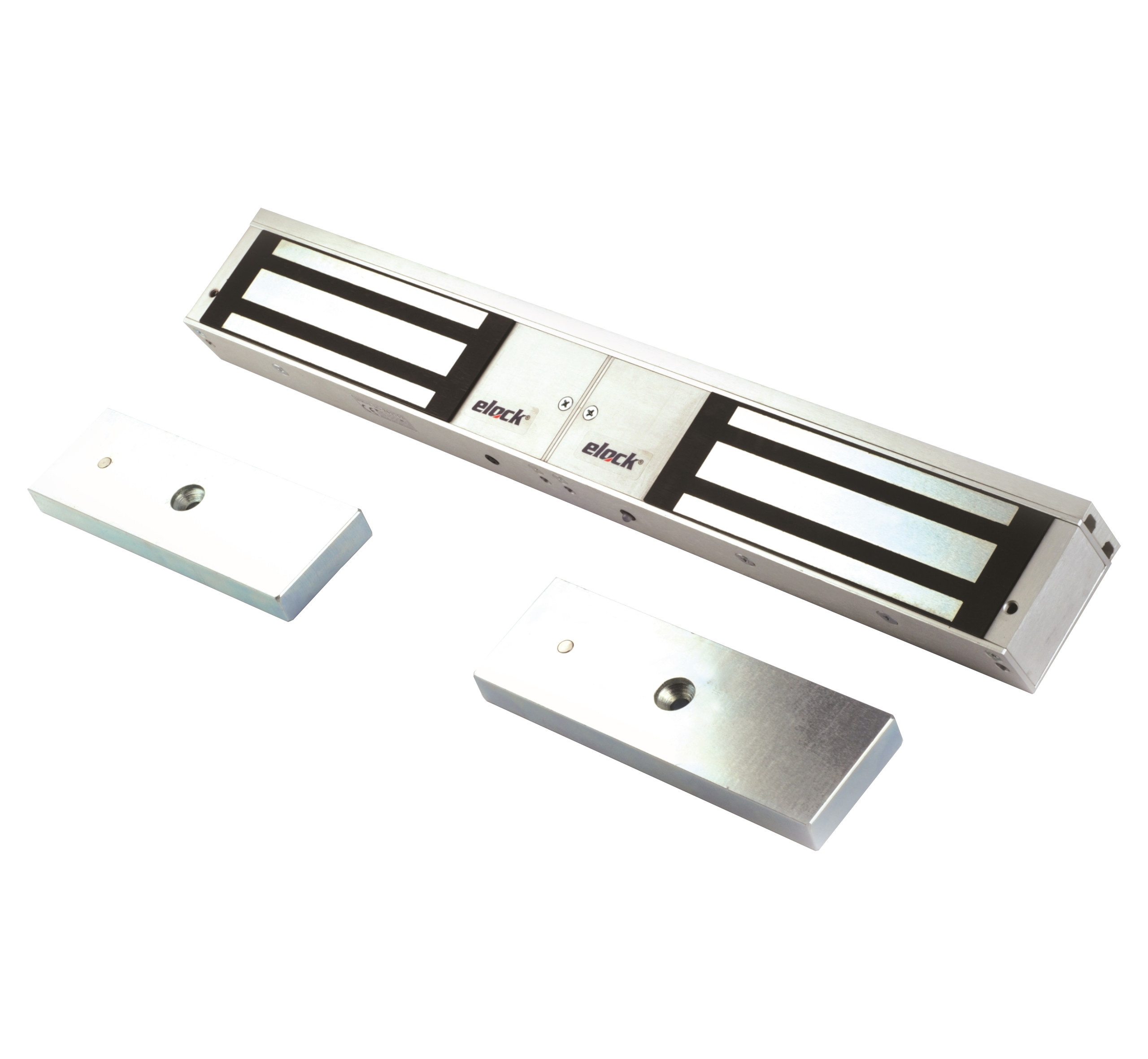 Elock-1200LDX2
Holding Force: 2x1200lbs with LED Monitored
Built-in Door Status Sensor | Fail-safe type
Designed for double leaf doors | 12V/24VDC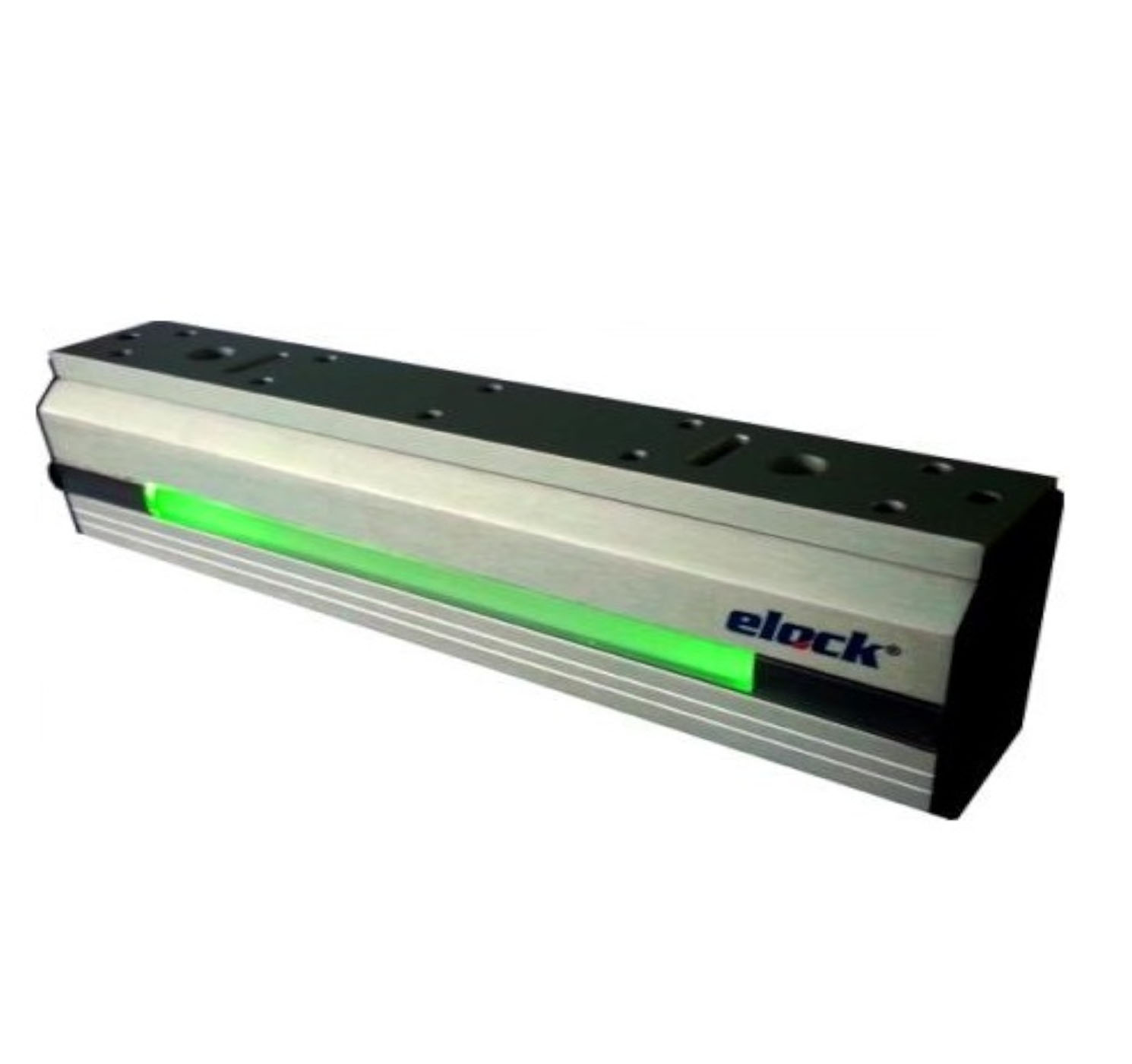 Elock-1200SM
Holding Force : 1200lbs with LED Monitored
Built-in Delay Timer | ABS Bracket
Dual Voltage 12 & 24VDC (Auto Switchable)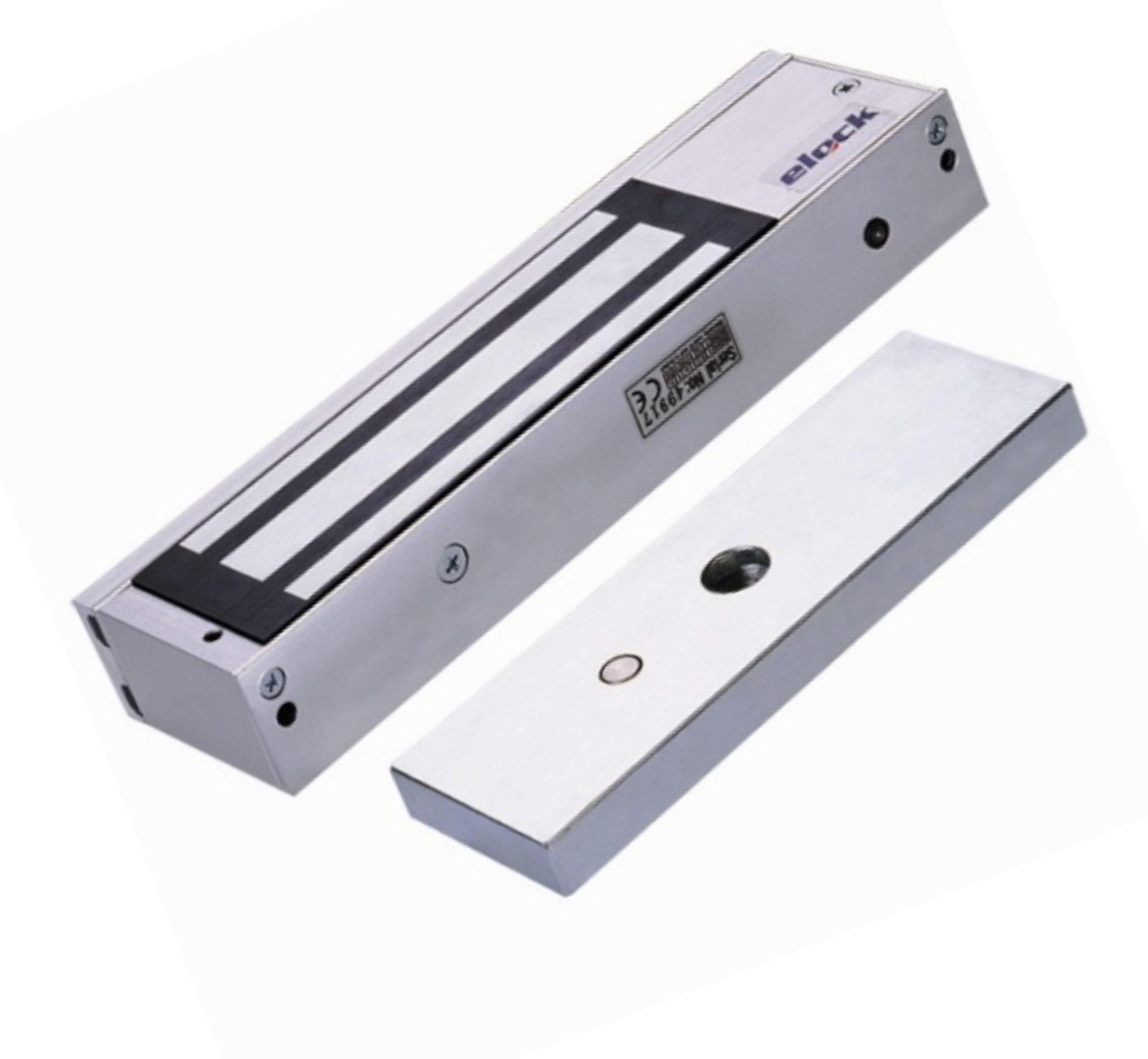 Elock-1500 / 1500L
Unmonitored / Monitored
Built-in Bond Sensor | Fail-safe type
Operating Voltage: 12V/24VDC
Current Drawn: 500mA / 250mA
Typical single door electromagnetic locks are offered in 300lbs, 600lbs, 2x600lbs, 1200lbs and 2x1200lbs dynamic holding force capacities. A "fail safe" magnetic lock requires power to remain locked and typically is not suitable for high security applications because it is possible to disable the lock by disrupting the power supply. Despite this, by adding a magnetic bond sensor to the lock and by using a power supply that includes a battery backup capability. Electromagnetic locks are well suited for use on emergency exit doors that have fire safety applications because they have no moving parts and are therefore less likely to fail than other types of electric locks.