Din Rail Mount Power & Back-up Modules
DIN Rail Power Supplies install on metal standard DIN rail, commonly used for mounting circuit breakers and industrial control equipment inside industrial equipment. These power supplies come in varying Voltage and Wattages to ensure that the product offering fulfills all of your needs. With a high reliability and compact size, they are an excellent choice for any space-critical applications where a mountable AC-DC converter is required.
Din Rail Back-Up Power Supplies (UPS)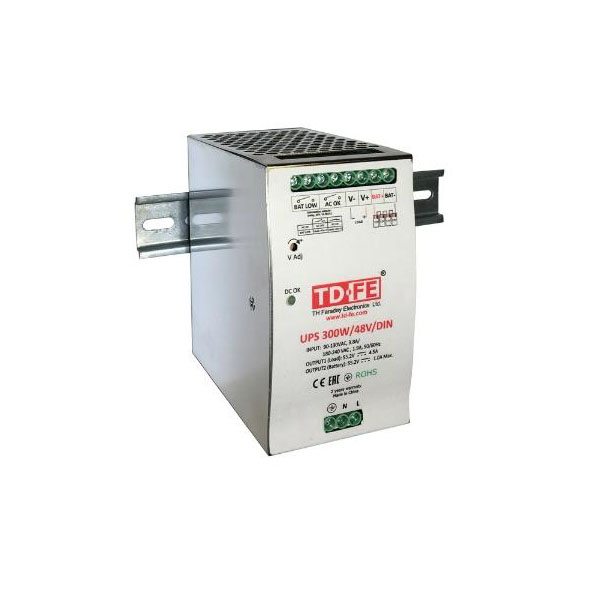 UPS 300W/48V/DIN
Automatic protection: overload, short circuit, battery deep discharge.
DC voltage (AC mode): 55,2 V (adjust. 48 – 55,5 V)
DC voltage (Battery mode): 40,0 – 55,2 V
Rated Current: 4,5 A/300W
Maximum current (AC mode): 4,6 A
Maximum current (Battery mode): 4,7A
Battery charge current, max.: 1,0 A
This power supply also contains a universal AC input and a short circuit, overload, and over voltage protection. Additionally, LED Indicators on the power supply indicates output voltage status. The enclosure is UL compliant fully isolated plastic and made with a slim design with a total product weight of only .35 lbs. This device also operates in extended temperatures from -20°- 70° C. We offer large selection of DIN Rail Power supplies for automation, industrial and process control applications.