Non-Fire Rated Hotel Locks
Hune hotel  door locks can effectively secure and manage door access to hotels with programmed check-in and check-out date and time to give guests and owners peace of Mind. Electronic locks are a new and improved way of being able to access a room or home without having to use a bulky key, this kind of lock is opened with a PVC Mifare Smart Card or RFID Access card.
Hune RFID (Radio Frequency Identification) solutions offer a contactless convenience that is second to none. A complete range of RFID locks from full body mortise locks to sectional trim locks have been designed to respond to the security needs of any Hotel or Property on any budget.
The hospitality or hotel door lock system is composed of hotel door locks, power energy switch, Encoder, card and hotel door lock management software. The hotel door lock management software and card issuing machine write the door lock information into the card in the management software, and then set the card information to the door lock, no need to connect.
RFID  reader and controllers for  elevator access control, cabinet locks gyms, swimming pools and SPA storage application. Hune is certified Opera partner and can Integrates with Opera PMS  and third party integration with DLL, SDK more convenient for hotel door lock system management.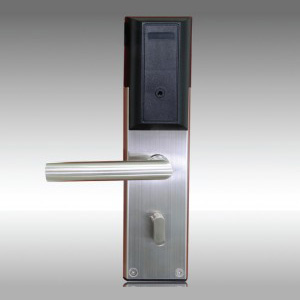 PARIS 5209
Premium Style Stainless Steel Lock
RFID MIFARE® Technology, 100,000 Times Write Life for Keycard
Door Openings 20,000 Times for One New Battery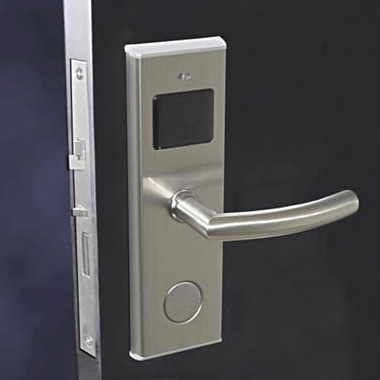 COMOS 5215
Classic Style Stainless Steel Lock
RFID MIFARE® Technology, 100,000 Times Write Life for Keycard
Door Openings 20,000 Times for One New Battery
Mortise Type: Euro Mortise