An NVR is a Network Video Recorder. It is a network-attached computer system that includes video management and recording software, the computer and the hard drive storage. Some of the NVR systems include the same VMS software that can be purchased for your own Windows computer while others use dedicated software that only runs on their NVR.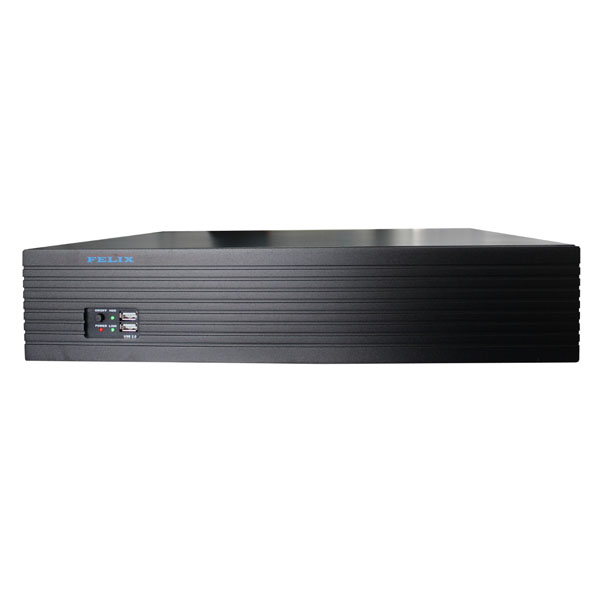 FX-NVR64DV
4K 8MP UHD Preview Resolution
8 SATA+1 E-SATA Hard Disk Interface upto 64TB
H.265+/H.264+ | 64CH IPC Supporting Max
Supporting OS: Windows/ Mac/ Android/ ios
The NVR helps you install and manage the IP cameras. The management software allows you to include a recording schedule for the cameras, or use an alarm condition such as motion detection to cause the video to be recorded.
The video on an NVR is encoded and processed at the camera, then streamed to the NVR for storage or remote viewing. Additional processing may be done at the NVR. Hybrid NVR/DVR surveillance systems exist which incorporate functions of both NVR and DVR.  NVR home surveillance systems are generally easy to set up, can be accessed through a web browser, and allow the user to be notified by email if an alarm is triggered.